Residential and Commercial Fence and Gate Specialists in Indianapolis, Indiana
At Good Shepherd Fence Company, we are committed to quality and excellence during every phase of our service and installation process. From many types of fence installation, automated gate entry, and temporary fencing systems, you can rely on our Indianapolis, Indiana-based company to provide superior service and customer satisfaction.
We've been serving the Indianapolis, Indiana area since 1996 and with over 50+ combined years of combined experience amongst our team you know you'll be getting expert installation and quality materials for every job we do. We offer residential fence installation of chain link, vinyl, aluminum, and wood fencing as well as residential automation systems. For our commercial customers, we install commercial-grade fencing and gate entry automation with added strength and security features. For events, work areas, and construction sites, we provide temporary, portable fencing as well.
Reach out to us for an estimate from our courteous and knowledgeable team today!
Get A Quote With Our Estimator Tool
Exploring your options for fencing in the Indianapolis area? Check out our convenient fence estimator tool online. It's free and there is no obligation! Just plug in your information and requests and see how each style and type you're considering will work in your space.
How Are You Using Your Fence?
Homeowners and business owners in Indianapolis have turned to Good Shepherd Fence Company to provide great fencing solutions at a great price for many years. Whether you are looking for Residential Fencing or Commercial Fencing, you can be sure that we have a great solution for you that will meet your budget and will provide years of protection.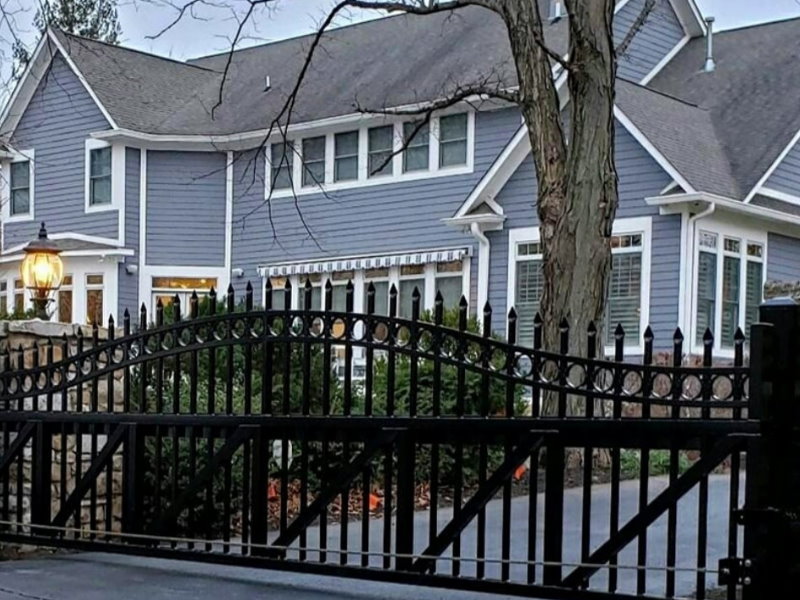 Residential Fences in Indianapolis Indiana
Our residential fences are beautiful and meet all the strict Indianapolis and regional codes as well as HOA fence codes for sturdiness and beauty. The durability and quality of our fences is demonstrated by our lifetime warranty.
Indianapolis

Residential Fencing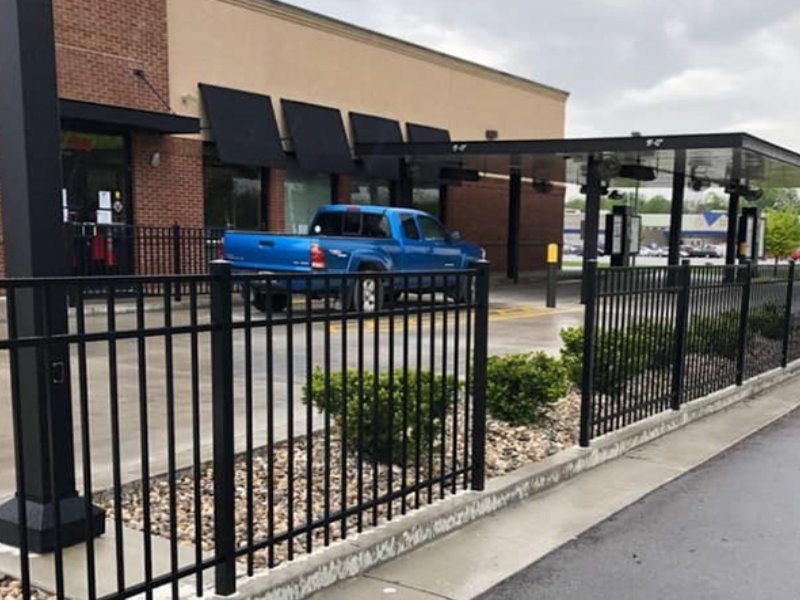 Commercial Fences in Indianapolis Indiana
Commercial fences are great for added security and beauty, We have an outstanding warranty and our products meet all Indianapolis codes and regulations.
Indianapolis

Commercial Fencing
Types of Fencing for Indiana Residents & Business Owners
Indiana can choose between our 4 most popular styles of fencing for your home or business. Good Shepherd Fence Company sells and installs all types of fencing ... or you can purchase the fence and install it yourself. The most popular types of fence in the Indiana area are: Aluminum Fence, Vinyl Fence, Chain Link Fence, and Wood Fence.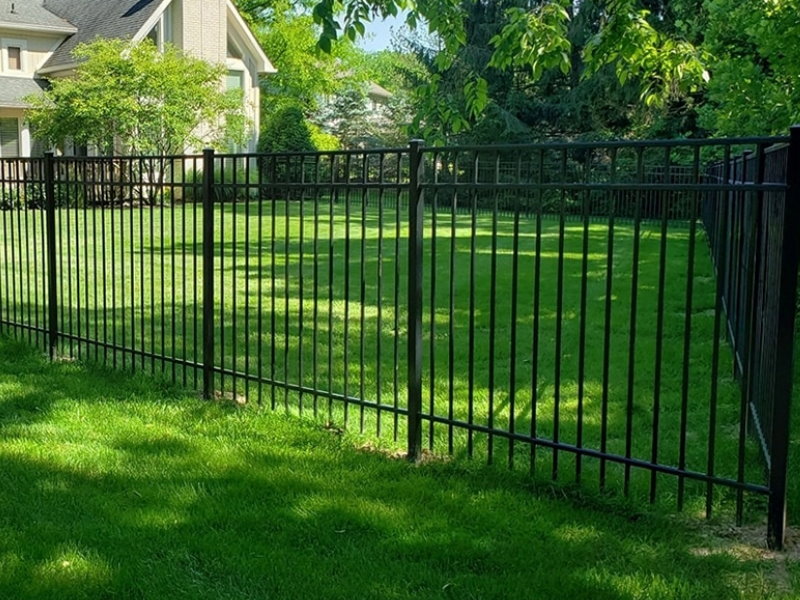 Indianapolis Indiana


Aluminum Fence

Aluminum fence is our most popular choice for Indianapolis Indiana residents. It looks great, is durable, and comes with a lifetime guarantee - so you can have the peace of mind that comes with a fence of this quality.

Indianapolis Aluminum Fence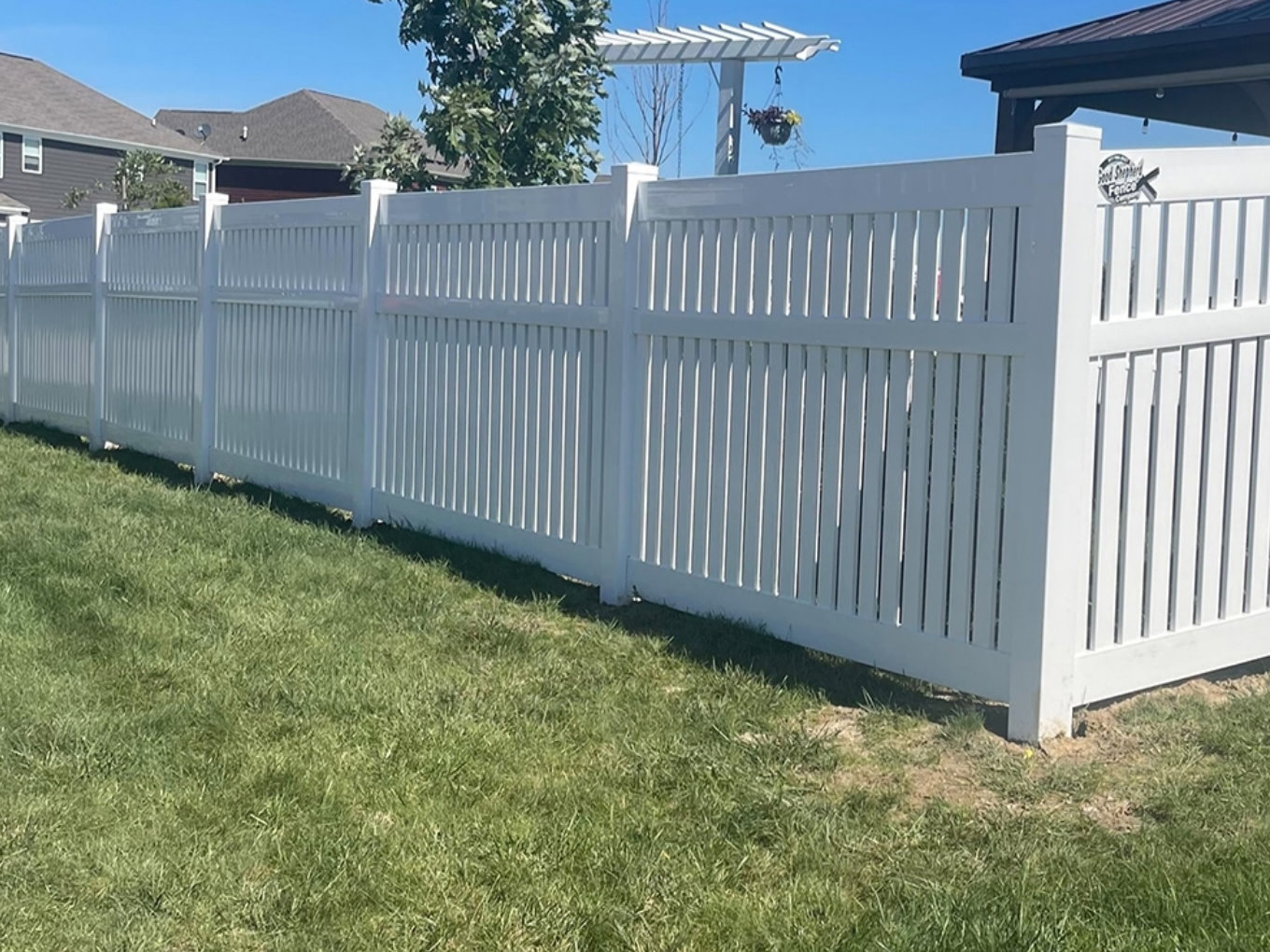 Indianapolis Indiana


Vinyl Fence

Vinyl fencing is another great option for Indianapolis Indiana residents who are looking for a great looking fence that is maintenance free and long-lasting. Vinyl fence offers many options and accessories to make it uniquely yours.

Indianapolis Vinyl Fence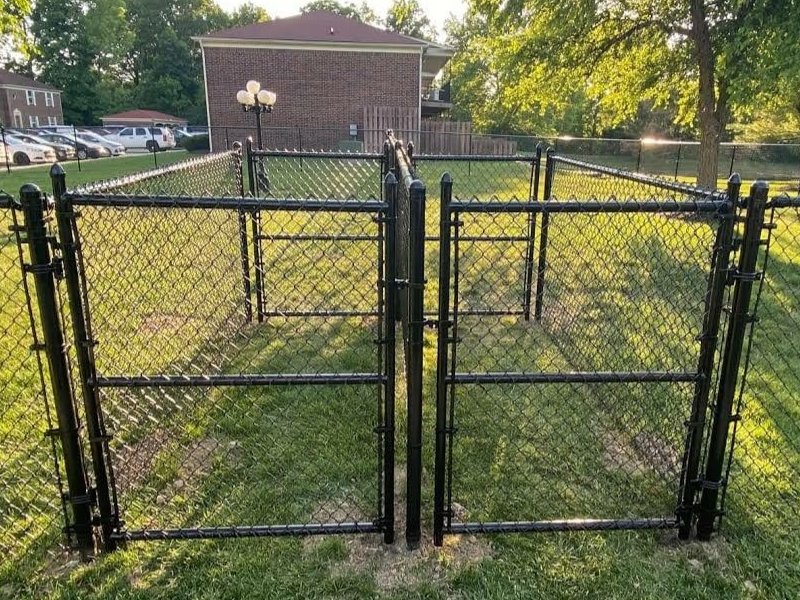 Indianapolis Indiana


Chain Link Fence

Chain link fence is a great solution for a number of specific situations. Relatively inexpensive and very durable, Indiana residents have been turning to chain link as their fence of choice for decades.

Indianapolis Chain Link Fence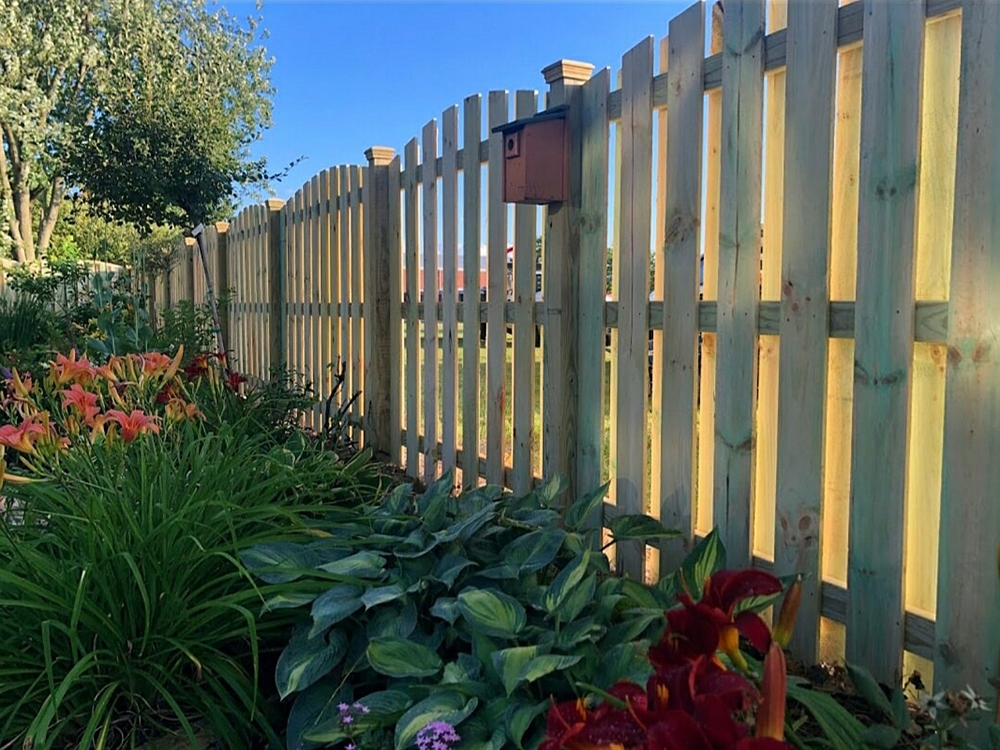 Indianapolis Indiana


Wood Fence

Another great option for Indiana residents is a beautiful wood fence. Great for privacy, wood fences are a great way to beautify your property while adding security and privacy.

Indianapolis Wood Fence
Wood Fences in Indianapolis IN
Wood fences are a great option for Indianapolis, IN residents because of the tremendous number of custom styles and colors you can achieve with wood fencing materials.
Below, we are providing a partial list of the most popular fence styles chosen by your friends and neighbors across the greater Indianapolis area.
---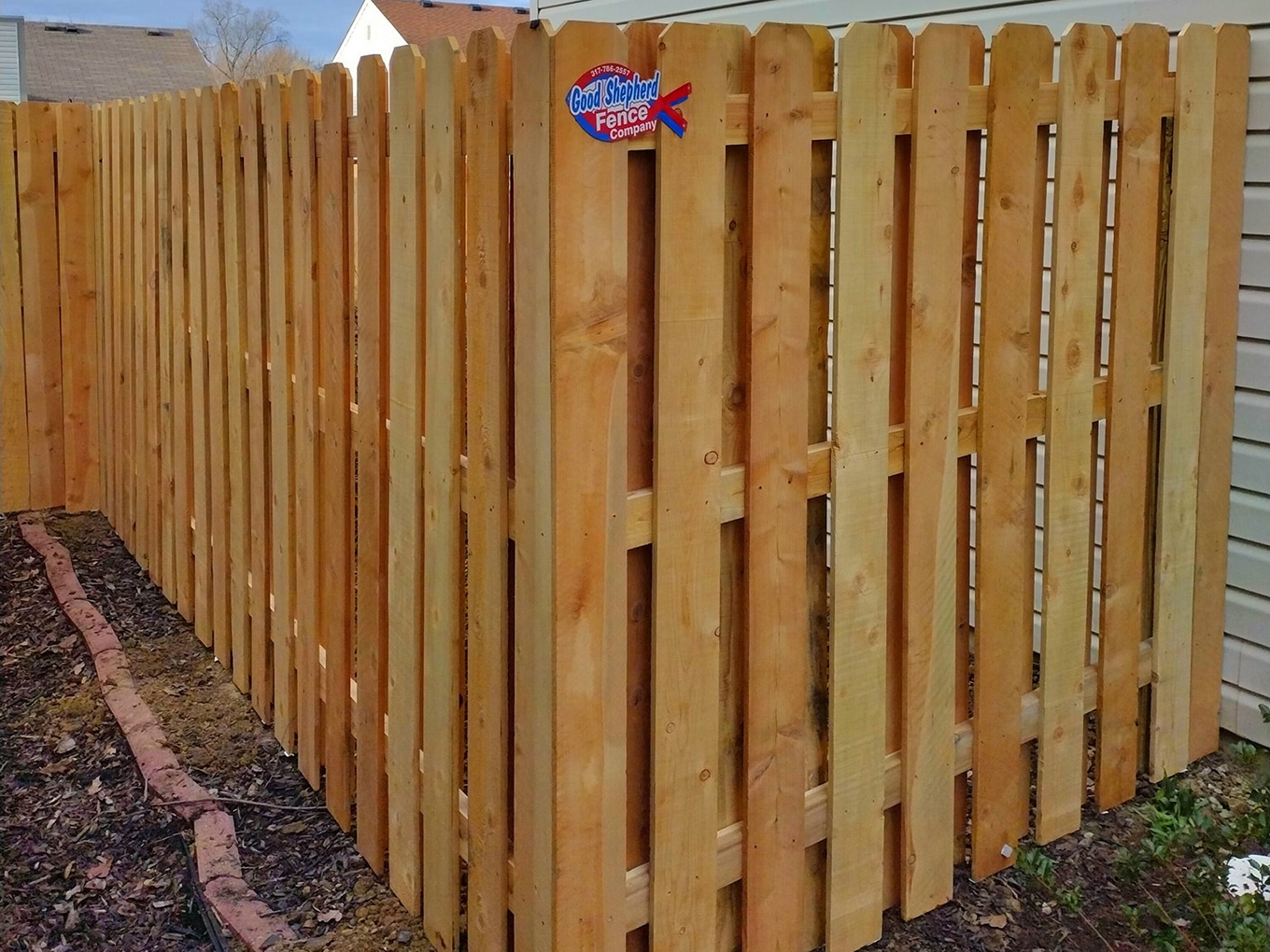 Shadowbox Style Wood Fences
One of the most popular styles of wood fence in Indianapolis is the shadowbox style.
Stockade Style Wood Fences
One of the most popular styles of wood fence in Indianapolis is the stockade style.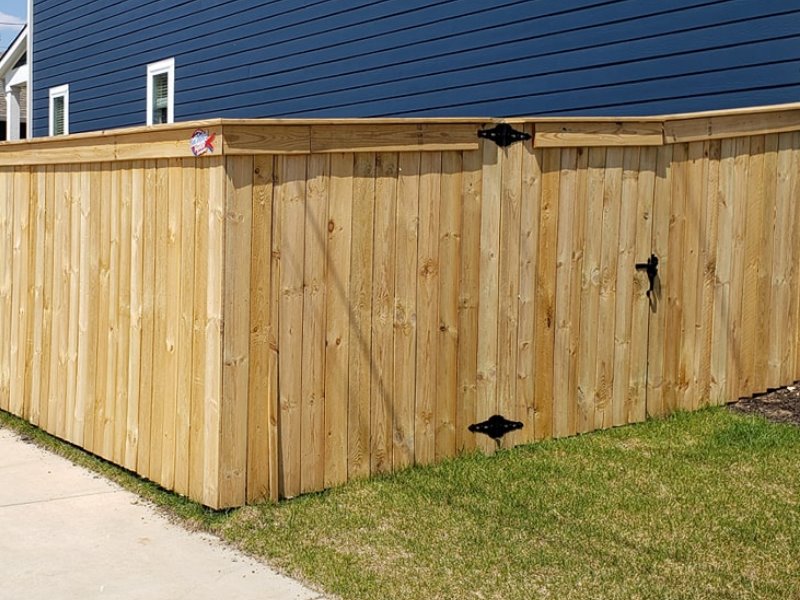 Cap & Trim Style Wood Fences
One of the most popular styles of wood fence in Indianapolis is the Cap & Trim style.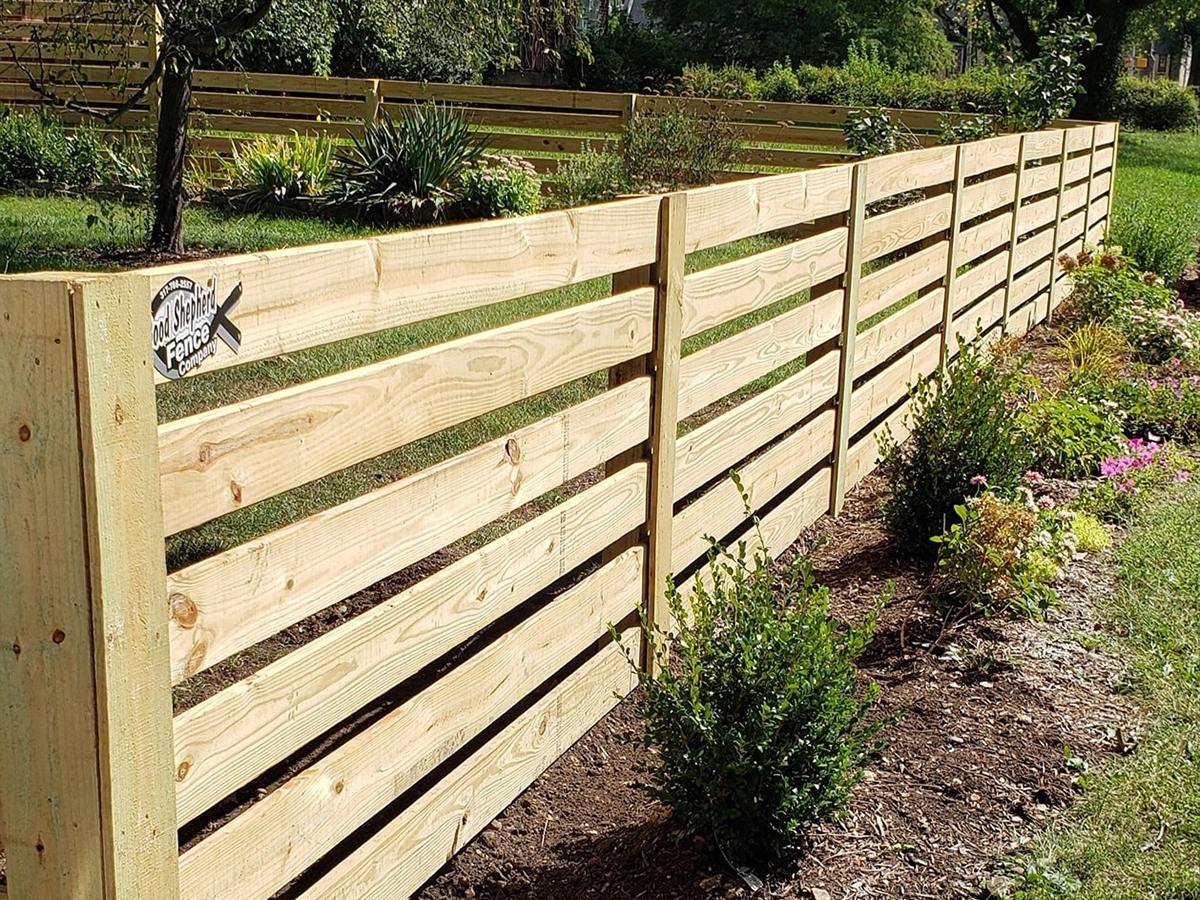 Horizontal Style Wood Fences
One of the most popular styles of wood fence in Indianapolis is the Horizontal style.
View ALL Indianapolis

Wood Fence Styles
Instant Fence Pricing Estimator!
With our FREE online fence estimator, you can compare the pricing of different configurations, options, and styles. Our instant price quote tool can help you decide which is best for you.
Fence Installation Options
Whether you would like your fence installed by our professional installers or you'd like to do-it-yourself, we work with Indianapolis homeowners and business owners to make each fencing project easy and successful.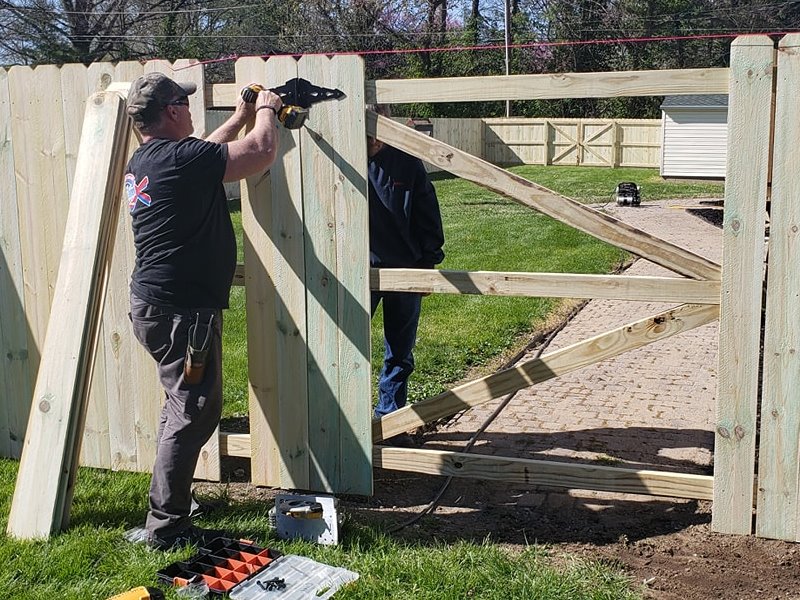 Professional Installation
Fences in Indianapolis Indiana
We have installed many fences in Indianapolis and the surrounding area. We are familiar with local codes that relate to fences and we understand the climate and weather - to help you choose the best fence and to install it in such a way that will last over time.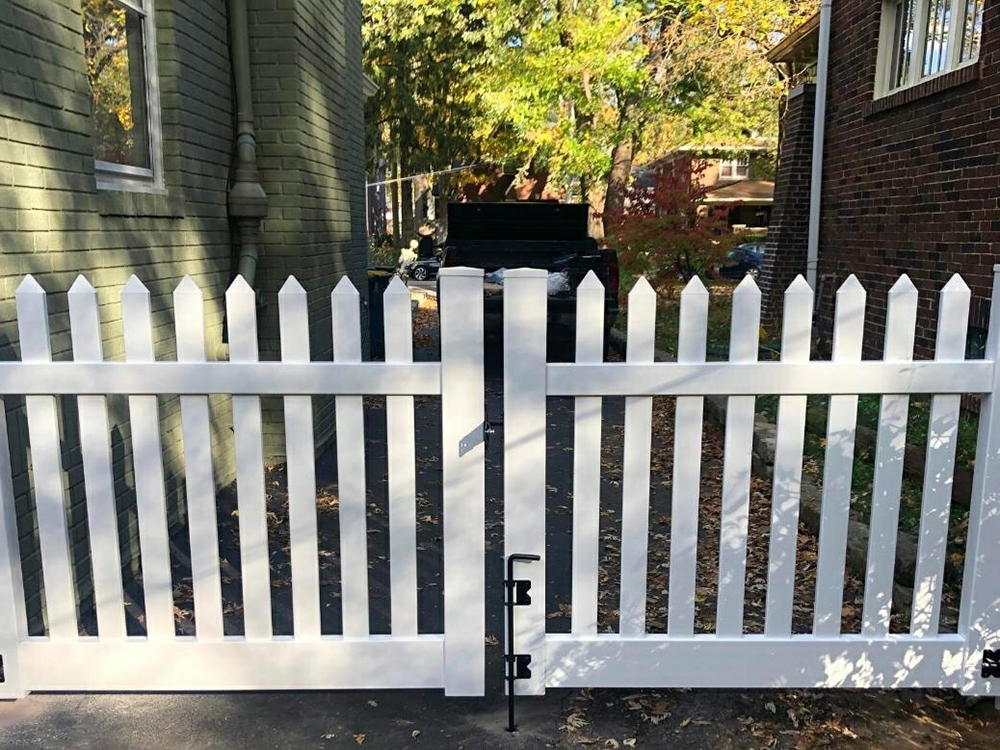 DIY Installation
Fences in Indianapolis Indiana
Many Indianapolis fences are installed by homeowners and handymen. Our fence experts can help you plan and purchase your fence and give you tips to set you up for success so that you will enjoy your fence for many years to come.
Trust in the Pros to Secure Your Home or Business With Good Shepherd Fence Company
At Good Shepherd Fence Company, each of our customers in the Indiana region have counted on us to provide the most reliable security and privacy fencing in the industry. We also install the most updated and state-of-the-art electronic access entry and gate systems so you can rely on our expertise and skill to ensure that we meet your specific security requirements.
You can rely on us to keep your home and business safe and secure!
We value our reputation and know that the strength and integrity of the materials and gate entry systems we use are vital for the durability and functionality of your project. We stand behind our work with our Lifetime Craftsmanship Warranty so you can count on the strength and quality of our products and installation.
Contact the Good Shepherd Fence Company team today!
3 Easy Steps to Buying a Fence in Indianapolis
We have made the process of buying a fence easy for Indianapolis residents. Installing fences since 1996, the Good Shepherd Fence Company team is ready to help you. Shop our vast selection of fencing options and styles. Give us a call and let's get started on your fence building project together!

SHOP
Our Selection of Fences
Shop for residential and commercial fences in Indianapolis, Indiana and consider all of your local fencing options. We carry only high-quality fencing that will withstand the demands of Indianapolis IN weather and climate.
You can also visit us at Good Shepherd Fence Company in Indianapolis, IN or arrange for an at-home consultation. We are fully committed to making your fence building experience simple and hassle-free, from beginning to end!

SELECT
Your Perfect Fence
Select fencing materials and grades and customize your design with help from Good Shepherd Fence Company. We have many great fencing options to choose from, according to your budget and the functional needs for your fence.
Our expert fencing consultants can help guide you to choose a strong and durable fence that fits the needs of your project!

INSTALL
DIY or Professional Installation
We have been installing fences in Indianapolis, IN since 1996. You can utilize our experience and have us install your fence.
Or you can DIY your fence project to save some money. Good Shepherd Fence Company is here for support and expert advice if you need it!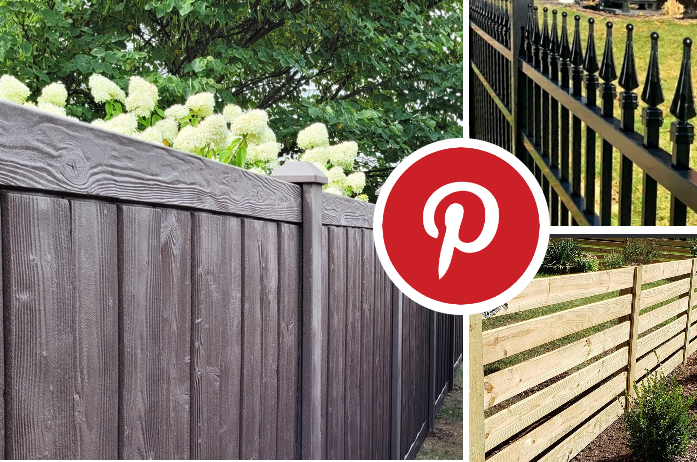 You Will Find:
Photos of Indianapolis, Indiana
Useful links related to Indianapolis
Examples of some of our Indianapolis fence projects.
Other "stuff" that residents of Indianapolis might find interesting.
Pinterest Board


Indianapolis, Indiana

Explore our Indianapolis, Indiana board on Pinterest.

We have collected hundreds of the best pins, photos, and links to useful articles relating to Indianapolis Indiana and we've created a bunch of our own as well. We are constantly on the lookout for our favorite "stuff" in Indianapolis.

Of course, we have thrown in a few pins of some of our favorite fences in Indianapolis, just for good measure.

Explore Our Indianapolis, Indiana Pinterest Board!
Examples of Indianapolis Indiana Fences
Here are a few examples of fences in Indianapolis Indiana
These are examples of some of our recent fencing projects in Indianapolis, Indiana. We have many more! If there is a specific style fence you are looking for in Indianapolis, simply Contact Us and we'll send you plenty of awesome fence photos and examples!